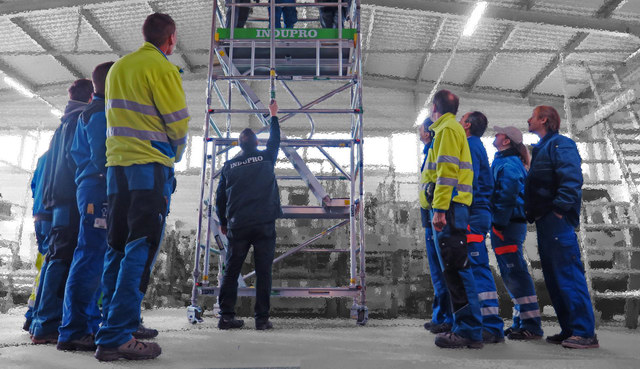 The correct assembly and installation of aluminium rolling scaffolding and ladders is a requirement for accident-free and safe working at heights. Indupro AG offers training in the correct use of scaffolding and/or ladders throughout Switzerland.
In the theoretical and practical training, participants are taught the necessary knowledge and skills to work safely with scaffolding and ladders and learn all about the latest safety regulations in only one day.
The scaffolding and ladder training is suitable for everyone who works with scaffolding and ladders at heights. Participants receive practical fact sheets and confirmation of their participation after the course.
If we have aroused your interest in scaffolding and ladder training, we would be happy to make an individual offer tailored to your needs.